In the SPOTLIGHT at CancerHelp Preston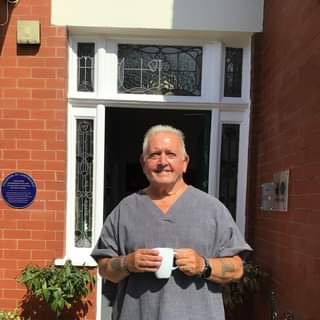 CancerHelp - Preston Ltd
Tommy Murphy Sound Practitioner
One of Spiritual Flow's amazing practitioners in the field and Spotlighted by CancerHelp - Preston
Tom joined CancerHelp almost four years ago as a volunteer complementary therapist. Born in Liverpool, he brings his warm scouse personality and sense of humour to the charity.
Tom has worked throughout the UK for 30 years in his career as a photographer but had a friend who was a Reiki practitioner which intrigued him greatly. After further research Tom studied and trained to become a Reiki Master. His interest in holistic therapies grew steadily and he studied further therapies including reflexology and Indian Head Massage. Whilst volunteering at a Blackpool hospice Tom met his wife, a nurse from Preston. When he moved to Preston he was told about CancerHelp and the wonderful services we provide and he joined our team offering guided meditation and Reiki sessions to our clients. Last year Tom's interest in sound therapy led him to study and complete training as a gong practitioner, a new service being introduced to the charity.
During a sound/gong bath, you relax comfortably while you are 'bathed' in the healing vibrations of sound. The benefits include reducing stress and anxiety along with promoting better sleep and easing chronic pain.
Luckily for us, and for those who attend CancerHelp, Tom is keen to continue his volunteering offering 1-1 treatments and plans to be running group sound therapy sessions soon - and we are very happy to have him!